Media Releases
PRIME RETAIL SPACE AT JETQUAY'S CIP TERMINAL
29 July 2007 (JetQuay) – SINGAPORE – Purveyors of high end luxury goods are eyeing the JetQuay CIP Terminal at Changi International Airport in Singapore with a gleam in their eyes. Artwork and sculptures displayed throughout the terminal range from thousands to tens of thousands of dollars a piece and with eight pieces of artwork sold in the past ten months, the CIP Terminal is gaining solid credibility for retailers of the lavish.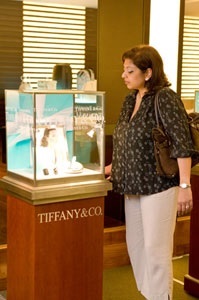 Tiffany's for instance, recently chose to install dedicated display cabinets in the lounge area of the CIP terminal, to feature their Paloma range of jewelry. Tiffany's also display advertisements on digital poster boards installed earlier this year by EYE.
Another retailer, OSIM, who chose JetQuay upon inception, has installed massage chairs in the foyer of lounge area for appropriate product placement. OSIM also displays an array of accessories and portable products in a spacious, well lit retail area which is positioned near to the immigration desk.
"We find that the spacious and relaxed atmosphere of the terminal, combined with the complete peace of mind enjoyed by our members and guests, places them in a very receptive mood to browse and purchase. We are delighted at the results we have been able to garner for our retail partners so early on and believe they represent a testament to the strength of our business model" says Vincent Metais, Vice President – Commercial for World Wide Flight Services, a shareholder in JetQuay.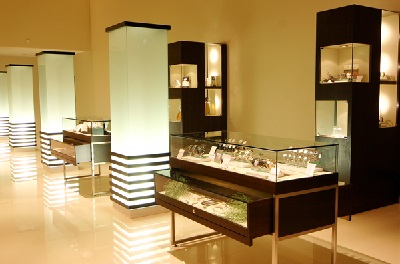 JetQuay's CIP Terminal attracts an affluent crowd that comprises celebrities and well heeled passengers travelling on any commercial class of airline. That is, anyone willing to pay the basic fee for use of the CIP Terminal or who ponies up for membership to the terminal.
JetQuay offers savvy marketers a selection of advertising options to discreetly attract attention and are amenable to creative marketing ideas. Some standard options include commercials presented on wall mounted plasma televisions throughout the lounge or as screen savers visible on the computer monitors which are mounted into the coffee tables throughout the lounge.
Marketers also have an extraordinary opportunity to personalize a blend of JetQuay services that matches entitlements to the value that the customer represents to the brand. For example, corporations who subscribe JetQuay's services to meet and greet their preferred clientele may reinforce their brand identity with a private electric buggy, private meeting room, dedicated lounge area or nap room dressed with their corporate identity and livery.
Advertising or retail enquiries may be directed to Ms Euleen Koh by email at sales@jetquay.com.sg or by telephone on +65 6513 1031.
- ENDS -